An Experienced Team
Our board-certified pediatricians and experienced nursing and support staff combine their medical expertise with respect, sincerity, and understanding to offer urgent healthcare quickly and competently to our pediatric patients.
Our goal is to quickly restore health to sick or injured patients while reducing anxiety associated with these sudden illnesses and providing families with a reliable, safe, and comforting experience.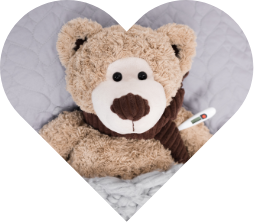 Visit the Resources page to access forms and read frequently asked questions.