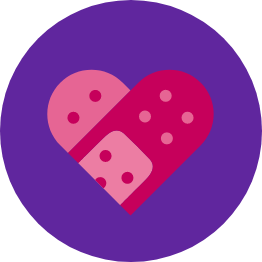 What Parents Say
Parents appreciate the ability to quickly access urgent care when their children are sick. They want pediatric specialists skilled in diagnosing childhood illnesses without the hustle or hassle of an emergency room.
Amy Smith
Why Choose Us
When your child needs immediate care due to a non-life-threatening injury or illness, you can count on KidzNow Urgent Care's quick and exceptional service.
As an urgent care clinic for kids in San Antonio, we treat many common health concerns, from sprains to seasonal allergies. Our doctors specialize in pediatric urgent care supported by outstanding medical equipment that allows us to provide onsite digital X-ray imaging, clinical lab testing, and other diagnostic services.
Safety First
KidzNow Urgent Care puts safety first—starting at the front door. Our children's urgent care facility in San Antonio has separate ventilation systems and is designed to avoid cross-contamination between infectious and non-infectious patients. Each area has dedicated waiting rooms, restrooms, clinic rooms, and check-in/check-out desks.
Schedule a Reservation
When it comes to pediatric urgent care, entrust your child's wellbeing to KidzNow Urgent Care. Schedule a reservation at our San Antonio clinic today.